Motorcycle Tail box Side Box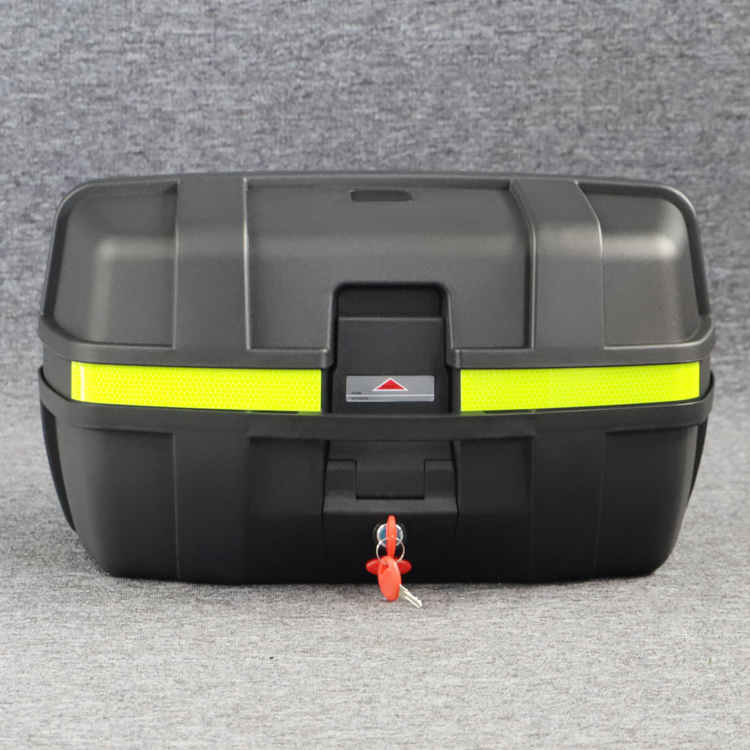 ---
---
Over the years, more and more young people like motorcycles, and I am one of them.
When I was just riding a bike, there was a problem that often bothered me: there was no place to put things when I went out for a long time.
Every time I ride a bike, I need to carry a large schoolbag with some water, charging treasure, paper towels, etc. in it. When I ride a bike in summer, my back is always wet because I always carry a bag. And because there are many riding equipment, such as helmets, gloves, wind towels, knee pads, elbow pads, etc. It takes a lot of time to organize them into my backpack every time.
Later, I started riding a scooter. When I bought a scooter, I noticed a new motorcycle accessory—motorcycle tail box for the first time. After experiencing it, I felt that the convenience of riding has been improved to a new level. Riding equipment can now be put directly into the motorcycle top case, and there is no need to take it back and forth after sorting it out. Even if you go to the vegetable market to buy vegetables, you can put the vegetables directly into the motorcycle trunk box.
When I go on short or long trips, I can also easily put my luggage in the motorcycle luggage case. When parking for dinner, I no longer need to carry my big and small luggage, I only need to carry my mobile phone and keys. For example, once we went out for a ride with our riding friends, and it was raining, we decided to find a restaurant to take shelter from the rain while eating. I only need to remove the helmet gloves and knee pads and put them in the trunk, while my riding friends are carrying bags on the back, holding helmet protectors in the front, and holding the phone keys in their hands, envious of me in a hurry.
If you are tempted and want to find a suitable motorcycle top box, you can find Ningbo Borske Vehicle Parts Co. Ltd, which is a professional manufacturer and supplier of motorcycle accessories & motorcycle parts, scooter accessories & scooter parts in China. You can get the box with factory wholesale price from there, also you can custom the box as you like.