Featuring a one-piece cast aluminum construction, CNC processed into precise specifications, our wheels are designed with rigidity and durability in mind to keep your adventures unimpeded.
---
Download ATV wheels list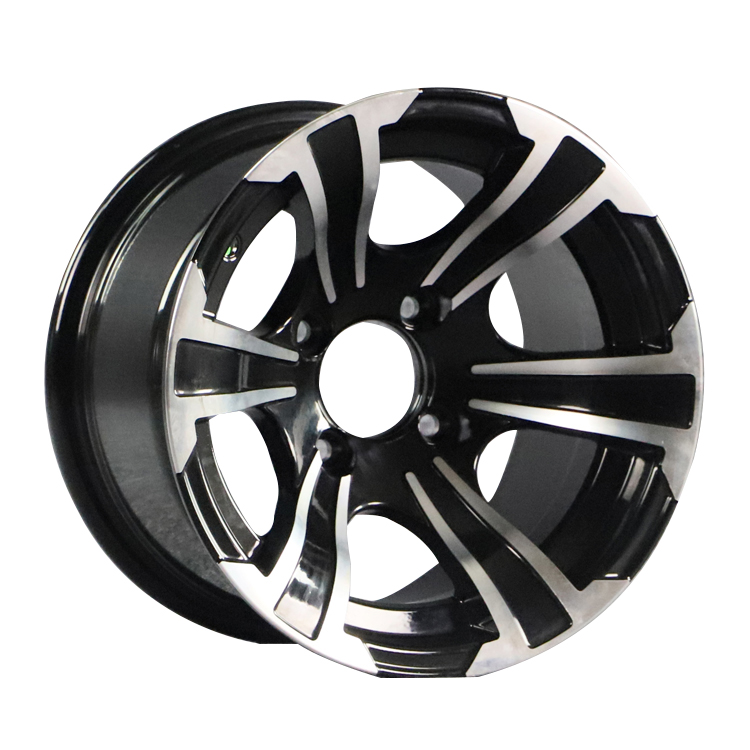 ---
---
BORSKE is a professional supplier, manufacturer in China, our factory produce and supply high quality ATV/UTV/Golf wheels.
ATV is an all-terrain vehicle—All Terrain Vehicle (a vehicle suitable for all terrains), also known as "all-terrain four-wheel off-road vehicle"
Our BORSKE is manufacturer for ATV wheels, it has many different styles and sizes for your choose, including 10inch, 12inch, 14inch, 15inch, the load of 10-inch ATV wheels is about 360KGS, the load of 14-inch ATV wheels is about 450KGS, and the load of 15-inch ATV wheels is about 500KGS.
Our wheels is universal,modified cars can also be used, just choose the wheel that suits your size, and then you can gallop on the road.
Our hubs are precision crafted, CNC machined, one piece cast, lightweight aluminum wheels with a matte black powder coat finish. Features a premium clear coat that resists scratches, rust and corrosion ensuring your wheels will never look cheap. Ideal for motorsports, off-road or everyday commuting.
When you need to make a wholesale purchase, there are three pieces of data that need to be confirmed:
1.PCD: the diameter of a circle formed by several screw holes
(Whether it fits or not is determined by it)
2. CB: The size of the center hole, whether it is installed stably depends on it.
(For hubs larger than this value, a collar must be added to be firmly installed on the axle head of the car bearing, otherwise the direction will shake. Hubs smaller than this value cannot be inserted.)
3.ET (Offset): The offset value of the rim, that is, the distance between the center line of the rim side and the wheel axle (installation surface).
(If the offset of the new hub is larger than the original hub, or the width is too large, it may cause friction with the vehicle suspension system. In this case, we only need to add spacers to reduce the offset of the hub to solve the problem. In this case, we only need to add spacers to reduce the hub offset to solve the problem.)
We recommend professional installation as no instructions are provided.
We also have sold other motorcycle parts, Scooter Accessories, Scooter Parts, like handlebar, helmet, tail box and so on.
Just contact us!