Motorcycle Parts Company Introduction--Ningbo Borske
Ningbo Borske Vehicle Parts Co., Ltd. is a company integrating production and sales of industry and trade. The main products include motorcycle windshields, motorcycle trunks and side boxes, motorcycle wheels, motorcycle handlebars, ATV wheels, Piaggio accessories and Harley accessories, etc.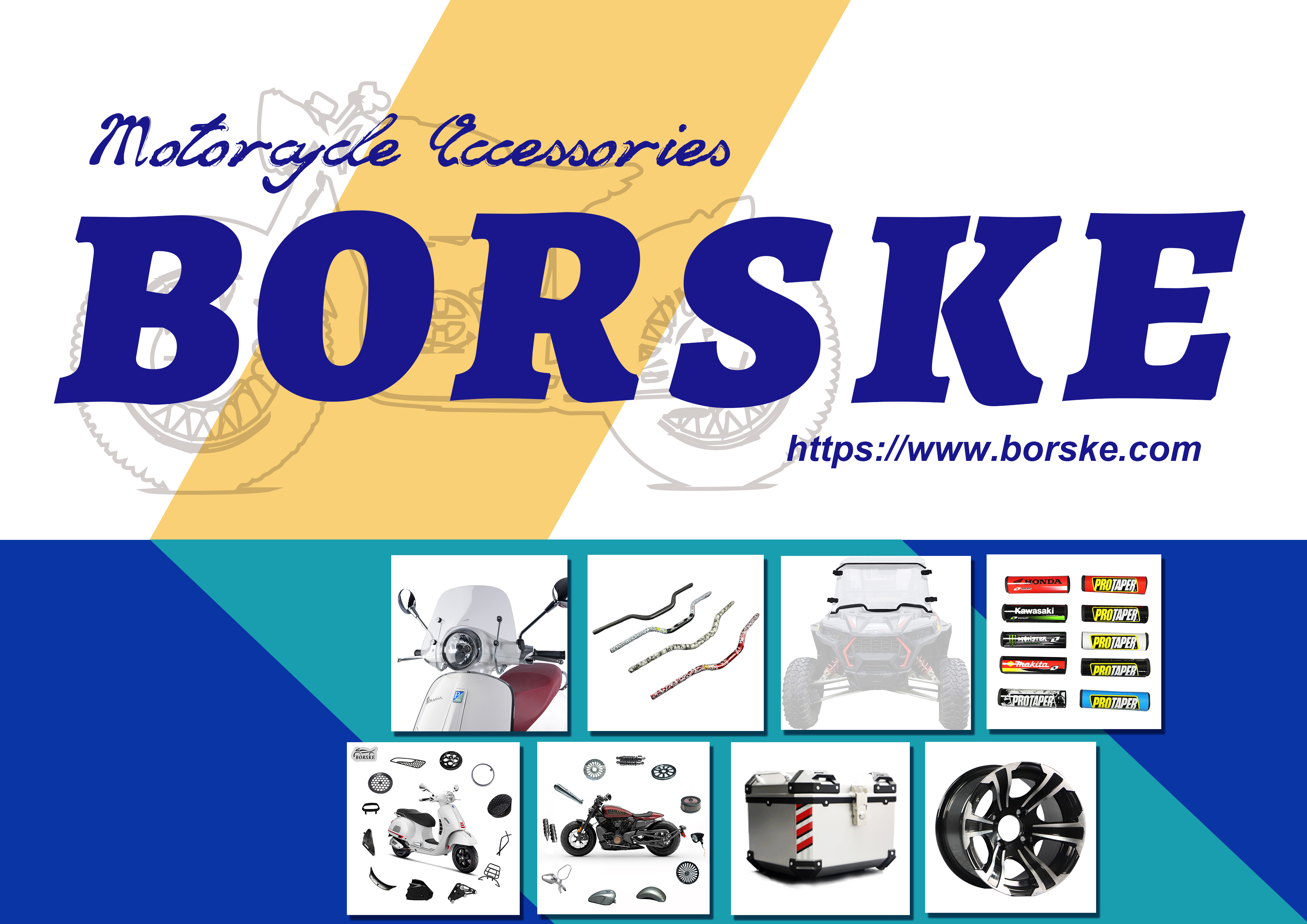 William, founder and team leader of Borske company,
Started working in the foreign trade industry in 2009,
In 2012, embarked on a bumpy entrepreneurial road,
In 2014, Borske Company was registered and established.
After continuous development and growth, it has a complete organizational structure system including production department, sales department, R&D department, finance department, etc., as well as a professional team from product development to after-sales service.
The employees of each department have excellent professional strength and rich work experience, and cooperate with each other tacitly. Everyone has the same goal, develops together with the company, and provides customers with better services.
Borske company's culture
Mission: Enjoy the riding time and taste the motorcycle fashion
Vision: Let Borske become a world-renowned brand preferred by riders
Values: Altruism, Efficiency, Change, Excellence, Win-win
Spirit:Tolerate more than the others, can do more than the others can