How to choose the PP Plastic Imitation aluminum box?
Capacity:
Think about how much storage space you need. Some tail/side boxes are small and only suitable for carrying a few essentials, while others are large enough to hold multiple helmets and other items. We have 16L-57L motorcycle tail boxes for you to choose from. Most riders usually choose a 35L or 45L motorcycle tail box.
Compatibility:
Make sure the box is compatible with your motorcycle. Check the dimensions and mounting system to ensure that it will fit securely and safely.
Material:
Tail/side boxes can be made from a variety of materials such as plastic, aluminum, or fiberglass. Consider the durability and weight of the material and choose one that suits your needs.
Price:
Tail/side boxes can vary greatly in price. Set a budget and look for a box that offers the features and quality you need within your budget.
Style and design:
Consider the aesthetics of the box and how it will look on your motorcycle. You may want to choose a box that matches the style of your motorbike or one that stands out and adds some personality.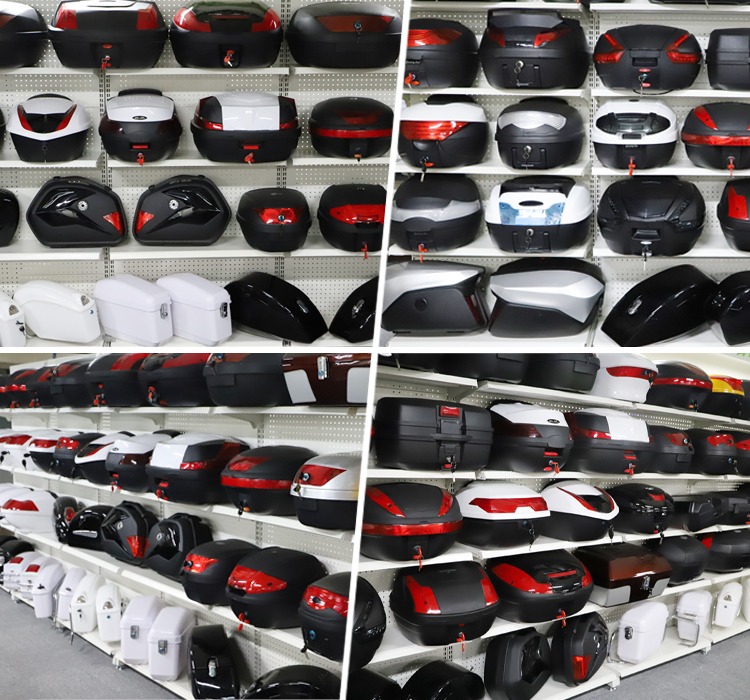 By considering these factors, you should be able to choose the right motorcycle tail/side box that meets your needs and budget.
Borske have four different new tail/side box models,BSK-M06208,BSK-M06221,BSK-M06210,BSK-M06222 they all PP materail but the shape more like aluminium alloy box.The price will more cheaper than aluminium alloy box.
| | |
| --- | --- |
| BSK-M06208 | BSK-M06210 |
| BSK-M06222 | BSK-M06221 |
For tail/trunk box(BSK-M06208,BSK-M06210,BSK-M06222),they have same quality but differnet style,volume and size,with optional parts for your choose,the backrest,inner linning.
| | |
| --- | --- |
| Backrest | Inner Linning |

Each box will be with standard parts,keys,plates,stickers.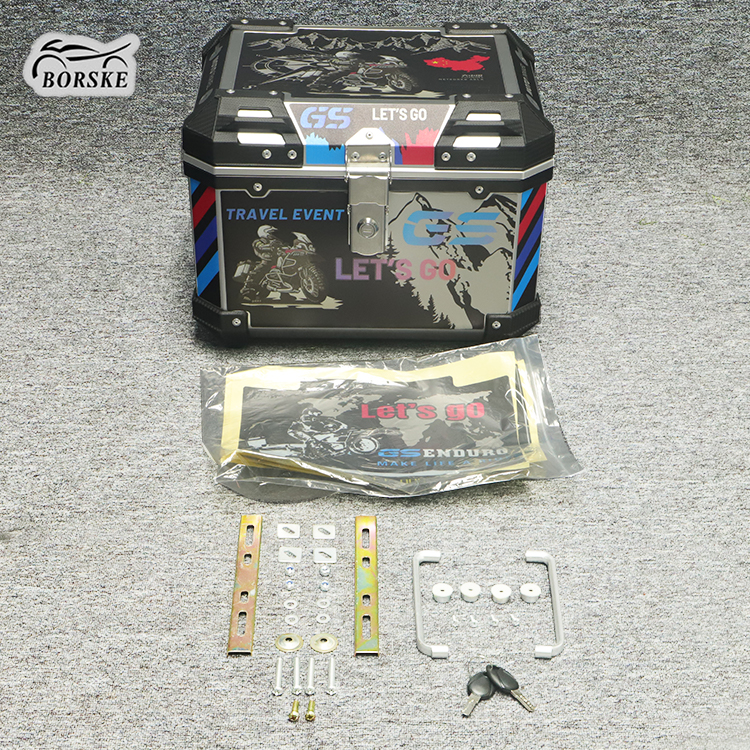 For side box(BSK-M06221),with optional parts for your choose,the backrest,inner linning,side luggage rack.
If you need, pls contact us.